On Sunday, Tommy Hilfiger and his model muse/guest designer Gigi Hadid showed their joint label, Tommy x Gigi, for the last time. In December, Hilfiger announced that their 'see now, buy now' collaboration, as well as TommyNow, the designer's experimental umbrella of shows that brought the Tommy Pier (New York), Tommyland (Los Angeles), and RockCircus (London) to life, was heading to Milan Fashion Week. At the time, we assumed it would be a pretty big deal — especially considering this is the final collection from the two — and we weren't wrong.
"My vision for TommyNow was to create a global platform that we could take on tour to bring our show experience to new audiences around the world," Hilfiger tells WWD. "It's about the fusion of fashion, entertainment and pop culture, and experiences, performances, and inspiring interactions that are designed around our consumers. As one of the fashion capitals of the world, Milan is the perfect place to celebrate our next TommyNow show."
The spring 2018 collection is all about speed — from Hilfiger's love of motorsports to Hadid's fast-paced lifestyle — and features timeless classics with athletic color-blocking in red, white, and blue. According to a press release, "silhouette is mix-and-match with oversized pieces combining with super-skinny designs for a strong and confident new take on race-track style." It also features "unique plays on proportion and shape, unexpected twists on our icons, and graphic interpretations of speed stripes, checkerboard and archival logos."
When Hadid introduced her first collection, she told Vogue: of the collaboration, which made its debut during New York Fashion Week in September 2016. "Creatively speaking, it's something that's really true to my style. I wanted it to be something that when people look at it, they know I was the one who designed it, and that it's something I would genuinely wear?" That sort of intuition has paid off, as the Tommy x Gigi collections have sold out in record time — sometimes before the show is even over.
And this time is no exception. Click ahead to shop the runway looks following their debut in Milan.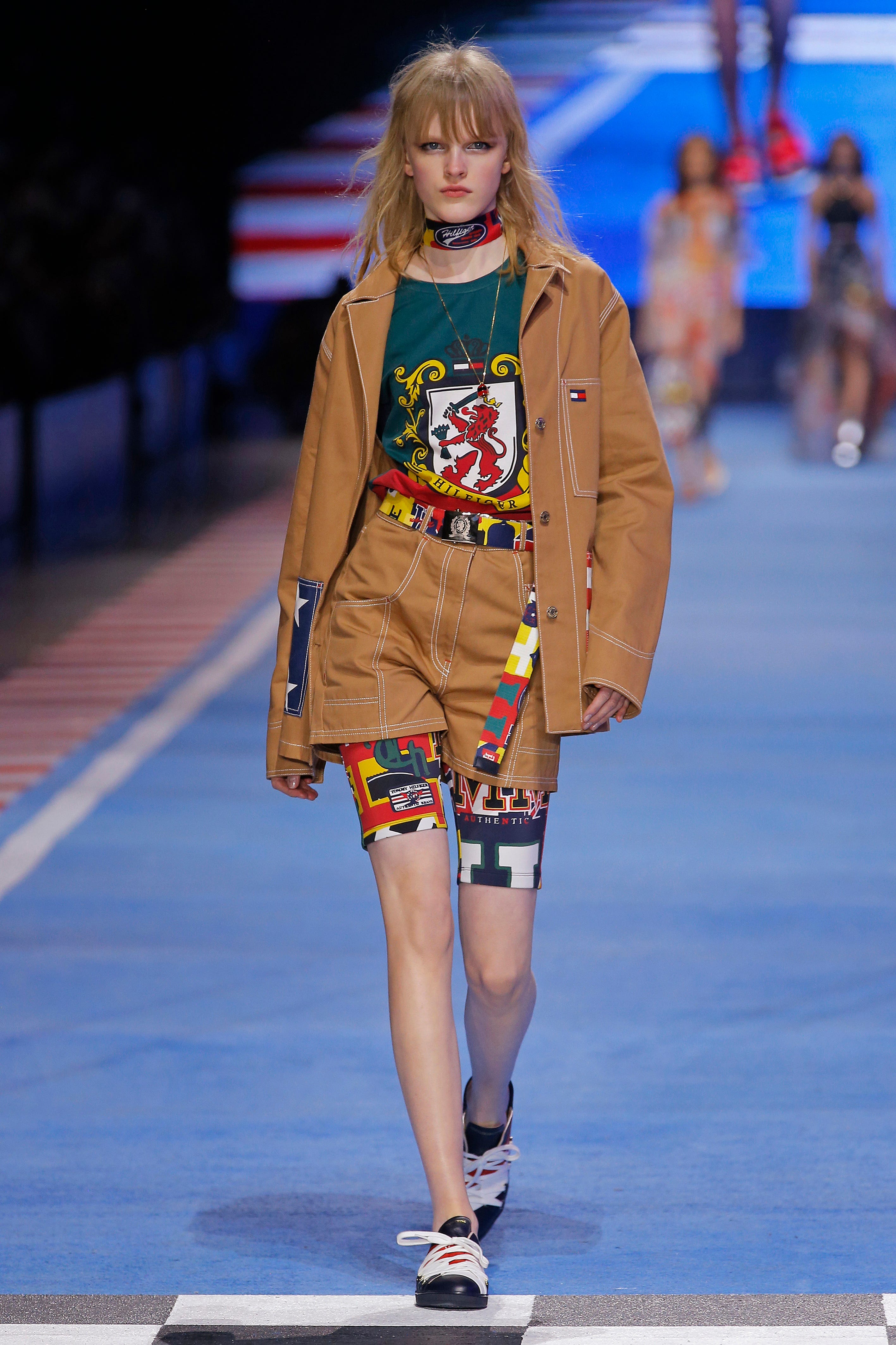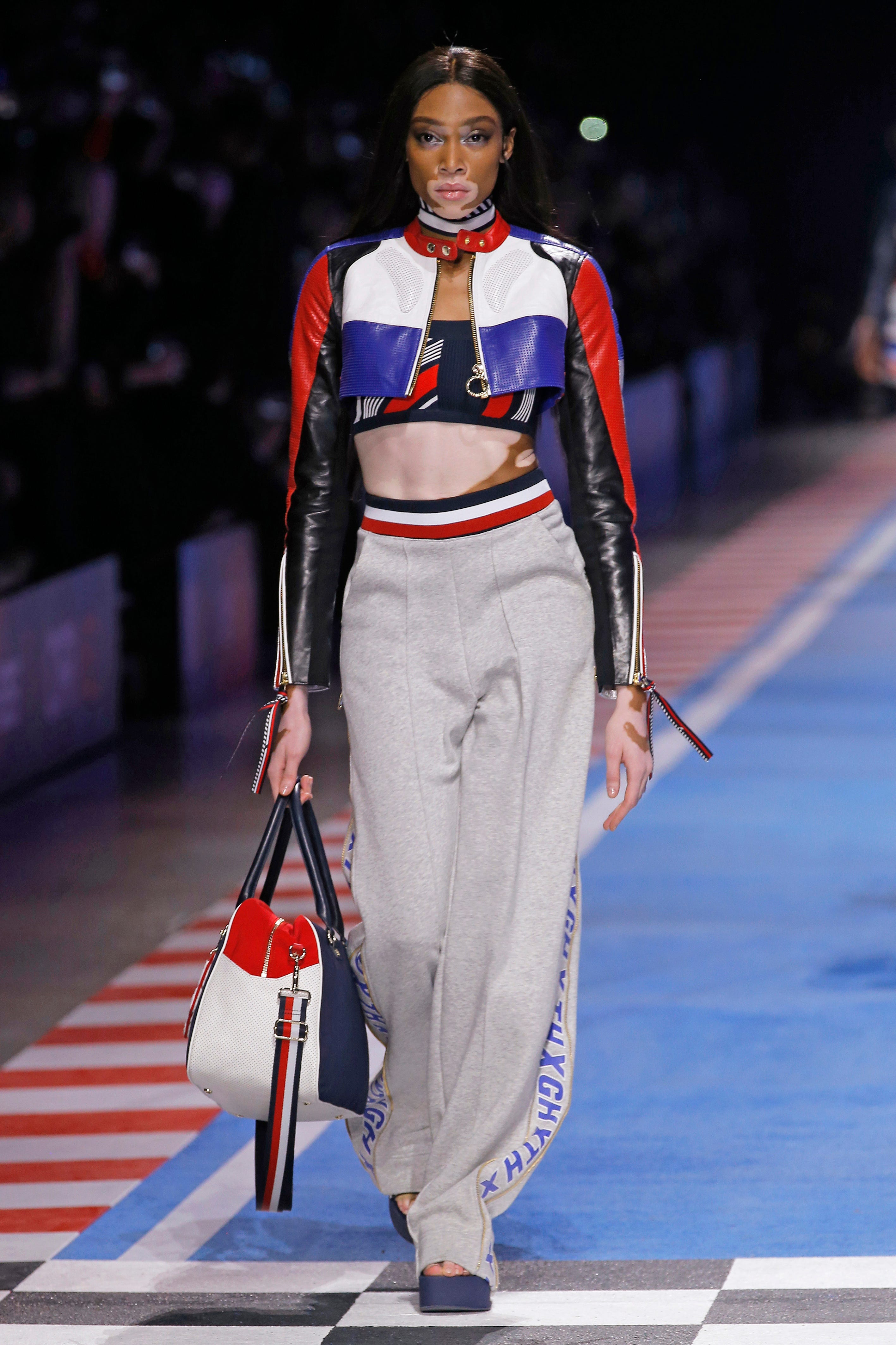 Like what you see? How about some more R29 goodness, right here?
Gucci Takes A Stand Against Gun Violence
Did You Catch The Anti-Trump Sentiment In The Moschino Show?
Victoria Beckham Doesn't Wash Her Jeans, Either